About Stoneyridge Orchard & Winery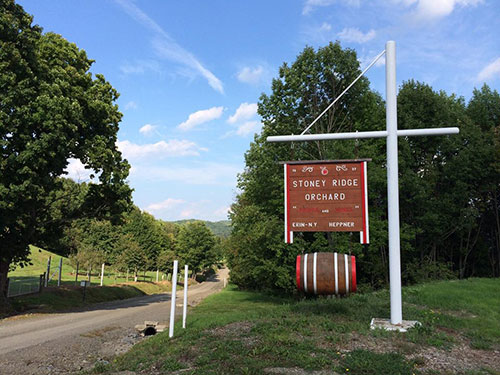 We offer a variety of apples available for U-Pick starting Labor Day Weekend, through the middle of October. We also grow a variety of other fruits to include peaches, pears, and blackberries throughout our season. Our Family works to provide our customers with an enjoyable outing, as you can wonder through the rows of apple trees, picking, tasting, taking pictures, and laughing with family and friends.
However, don't be too quick to leave without stopping in to taste our Apple wines, or pick up some baked goods to take home - if they make it that far.
Our Apple Cider Donuts are top notch, and if you get thirsty we press our own Apple Cider usually beginning in the middle of September as to capture the perfect sweetness in a mixture of Apples that leave your taste buds dancing. Our Beautiful Winery Building was designed and built with our Father's creative imagination as the use of sustainable materials, and up-cycling was implemented resulting in a rustic, but elegant country atmosphere.
As you venture inside our Winery building, you'll be able to do some shopping with a variety of homemade crafts to include soaps, candles, jellies, jams and many more products you can purchase as gifts or for your home.
Our Father always says, "Each day you get up, you do something". This has inspired us as a family to work hard, honor our Country, respect the land, and appreciate each day given to us. Over the years we have built a wonderful customer base with many families returning every year. We enjoy being able to provide quality products, catch up with returning customers, and open our Orchard to all those visiting.
Tree Care

Contacts / Directions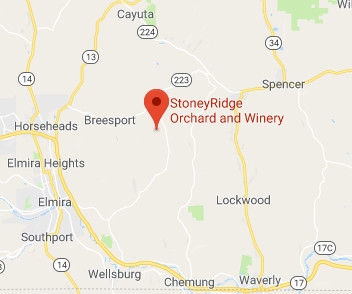 Stoneyridge Orchard & Winery
160 Bixby Rd Erin, NY 14838
607-796-9842
sales@stoneyridgeorchards.com
News & Updates at Facebook
Events/Weddings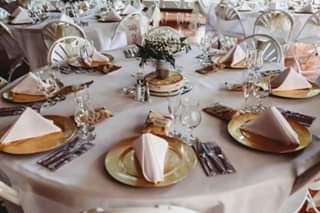 Stoney Ridge Orchard and Winery is also a full service Wedding venue offering ceremonial and reception packages during our off season, to include on-premise catering. If you're looking for a Wedding venue, and our Orchard peaks your interest, please feel free to inquire by sending us an E-Mail and we'll gladly respond and send you our Wedding packet.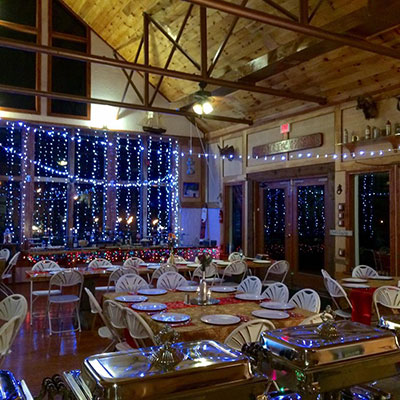 News & Updates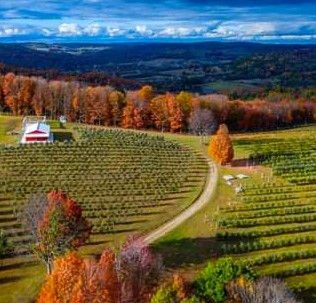 Follow us on Facebook!
Orchard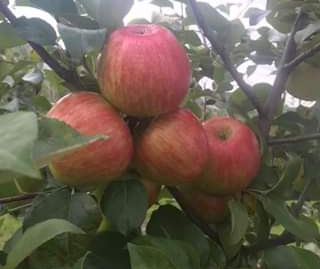 Our orchard features apple and peaches. We experiment with different trees and growing environments to find which produces the highest quality fruits at our Finger Lakes Upstate New York location. StoneyRidge uses a variety of growing secrets passed from generation to generation from different areas of the world from Europe to the Caribbean. Our trees are set on trellis systems on 45 degree hills to ensure proper drainage and sun exposure. We do not have large amounts of trees like other orchards due to the personal care we like to provide each tree in order to ensure that our trees are 100% healthy and produce the best tasting fruit possible. We take great pride in our orchard fruit produce and the resulting apple wines, beers, apple preserves, essential oils, glycerin apple aroma scent soaps and more. We offer our products direct from the orchard, through local vendors and farmers markets. Look for the StoneyRidge Orchard logo to find our top quality products.
Wine/Beer
Our Apple wines come in six varieties from sweet to dry, and we are looking forward to introducing our recently created Pear Wine. Wine not for you, then lucky we also brew Apple beer! Yes, you read correctly Apple beer. Conveniently, we are able to collaborate with our local brewery Diversion Brewing located just over the hills in Chemung, NY to create a delicious craft Apple beer second to none.